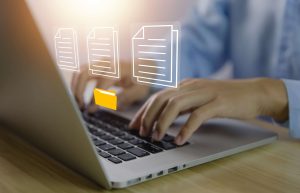 Enterprise-Wide Solutions
For Accessing, Searching and Managing Documents
We live in a world of information: Paper documents, printed files, electronic forms, computer documents, emails, and even legacy microfilm, often contain records that must be actively accessed or preserved for future reference.
Whether you need to convert printed documents into a digital format, save documents for historical or regulatory purposes, or enable records to be searched and easily accessed by authorized personnel, QAI can help.
QAI makes information available at your fingertips – it's not taking up space in a warehouse or file cabinet. QAI provides the tools, technology and services to help your organization accurately and effectively capture, manage, store, preserve and deliver content across the enterprise. Whether your group includes five people or 5,000, QAI will help your team work more efficiently and with greater accuracy.
With You Through Every Step of Your Project
QAI will guide you through every step of your project. For each client we serve, QAI dedicates a core team that includes experienced staff with the right blend of technical ability, program management experience and hands-on support. Before we begin each implementation, we work closely with our clients and develop a customized approach that draws from our deep knowledge and experience in rolling out enterprise-level document and knowledge management solutions. QAI utilizes pilot programs to ensure the approach is on target with your requirements. Once implementation is complete, we provide document management training to ensure your team is off to a solid start.
Let our experience work for you. We have assisted local and state governments, federal agencies, and private and public companies in regulated industries that include chemical, pharmaceutical, legal, finance and accounting, and many others.
Secure Document Management Services Include: