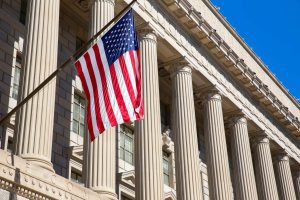 Federal Government agencies are faced with the needs to better serve citizens, to be more efficient, to provide for homeland security, and to comply with a myriad of regulations and government standards. QAI can help your agency comply with government record-keeping requirements, regulations, and standards such as the E-Government Act, Homeland Security Act, Government Paper Elimination Act (GPEA), Clinger-Cohen Act, Federal Information Security Management Act (FISMA), Section 508, and DOD 5015.2 as part of our enterprise data services, compliance-focused data management, and digital transformation services.
Common Applications
M-19-2/M-23-07 Consultation and Solutions
Licensing, permits and registration
Human resources
Fulfillment of FOIA requests
Operations management
Budgetary management
eRulemaking
Contracts management
Section 508 Compliance
GPEA Compliance
Records management
Grants management
For more information, contact QAI.