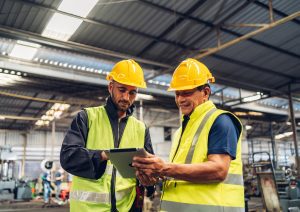 Incorporating Advanced Technologies
While new, innovative technology is developed, the manufacturing industry must work to effectively incorporate advances into existing manufacturing operations while maximizing productivity and profitability. Pressures to increase production levels while reducing costs, to make better use of information about physical assets and facilities, and to compete effectively in a highly competitive business environment present ongoing challenges within the manufacturing industry. In response to these business pressures and in order to remain competitive, manufacturers are adopting new technologies and process improvements to assist them in managing the challenges faced in production and distribution.
Common Applications
Compliance (GMP, GLP, ISO)
Contracts management
HR processes
Inventory management
Claims processing
Shipping documentation
Order processing and fulfillment
Design collaboration/workflow
Material safety datasheets (MSDS)
Research programs
For more information, contact QAI.