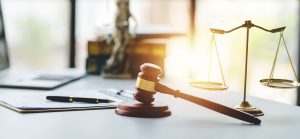 Comprehensive Solutions for Legal Departments & Law Firms
Legal entities operate in a progressively competitive environment. Globalization, mergers, consolidations, and increasing pressure to improve client service levels and firm profitability all contribute to the mounting list of success factors. To address these challenges, legal entities must harness their intellectual capital, centralize disparate repositories and streamline work across the case handling process. To truly capitalize on this strategy, law firms and corporate legal departments need comprehensive solutions — from intake and conflicts checking, to docketing, calendaring, and information search and retrieval, to work product and records management, and ultimately, to final disposition.
Common Applications
Appeals processing
General correspondence workflow
Legal motion, briefs, affidavits and other court filings
Licensing, permits and registration
Case management
Patent and trademark applications
Billing
Meeting minutes
Contracts management
For more information, contact QAI.