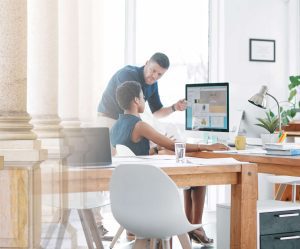 With the pending M-19-21/M-23-07 deadlines* NARA will no longer accept transfers of permanent or temporary records in analog formats and will accept records only in electronic format and with appropriate metadata. To meet M-19-21/M-23-07* compliance requirements, federal agencies will be required to:
Manage all permanent electronic records in an electronic format, and all permanent records must also include appropriate metadata.
Manage all temporary records in an electronic format or store them in commercial records storage facilities.
Digitize permanent records in analog formats before transfer to NARA.
The Stakes Are High
To help you meet these critical deadlines, our teams of records management specialists have created the most in-depth NARA Records Modernization Center in the industry. It offers you a comprehensive set of tools and critical information to help you adopt the right measures for full compliance, whether you are a Senior Agency Official for Record Management (SAORM), an Agency Records Officer or another government employee.
Records Modernization Center Hub