Quality Assurance Consultancy, a division of Quality Associates Inc., is a leading provider of Good Laboratory Practice (GLP) quality assurance, scientific support and GLP/Good Clinical Practice (GCP) archiving solutions. For more than 35 years, we have been assisting companies in the pharmaceutical and agrochemical industries reduce the time and expense of meeting critical internal and regulatory requirements.
Our 30,000 square-foot, vaulted, state-of-the art archive facility allows us to provide long-term and temporary storage of clients' records. We cover all your records management needs, including document storage, retrieval, delivery, indexing, destruction and duplication. We can also digitize records, providing a searchable archive that includes advanced forms processing and other critical scanning and records management and digital conversion services.
By trusting your records with QAI – whether you are storing personnel reports, medical documents, microfilm/microfiche, CDs/DVDs, or even research specimens – you can operate more efficiently, cut costs, save time and resources, and focus on more mission-critical business tasks. Plus, QAI's archiving facility meets or exceeds storage standards defined by various government (EPA and FDA) and private agencies.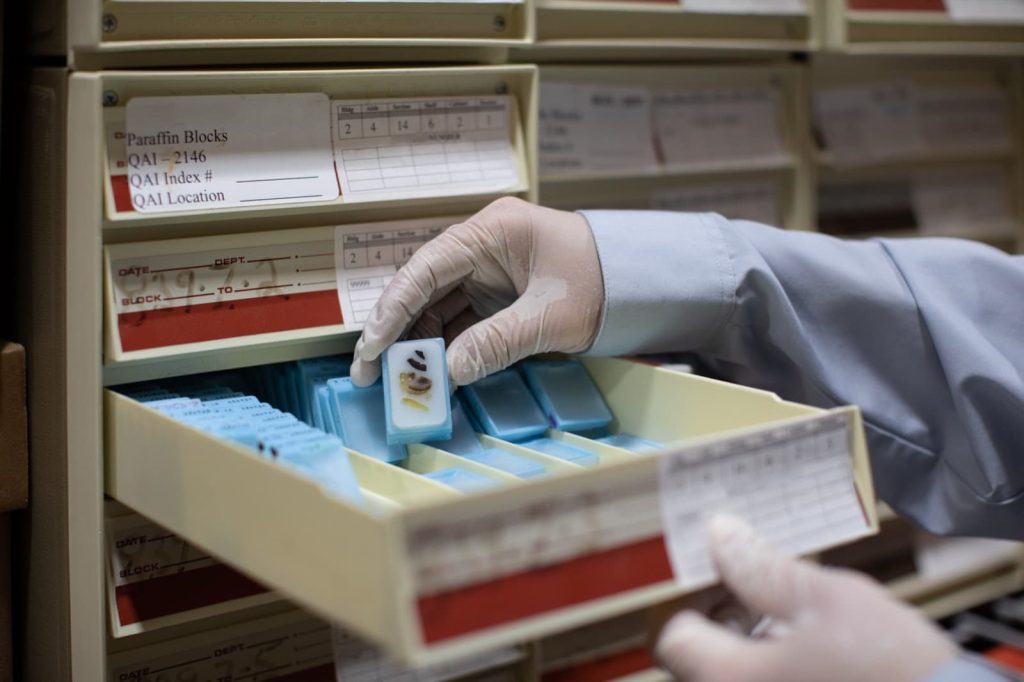 Our Facility
Security system with 24-hour monitoring
Early-warning fire detection system that analyzes air samples for smoke particles
FM-200 fire suppression systems
Temperature- and humidity- controlled environment to prevent deterioration
Computer archive database with backups to maintain inventory and manage retrievals
Limited access – the archive remains locked at all times and access is limited to authorized personnel