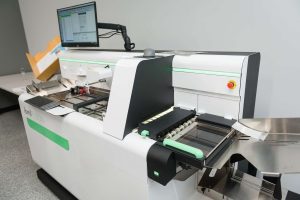 Federal Regulations For Digitizing Permanent Records
In 2023, The National Archives and Records Administration (NARA) issued new federal regulations regarding the digitization of permanent records. The new regulations are designed to ensure that digitized records are preserved and accessible for future generations.
Here are some of the key things to know about the new regulations:
All permanent records must be digitized in a way that ensures their long-term preservation.
Digitized records must be stored in a secure location and backed up regularly.
Access to digitized records must be controlled to protect privacy and security.
The process of digitizing permanent records must be documented.
The new regulations are a significant step forward in ensuring the preservation of our nation's history. By following these regulations, organizations can ensure that their digitized records will be accessible for future generations.
Federal Agencies Digital Guidelines Initiative
A significant part of the new regulations is based on FADGI guidelines, which seek to define quantifiable measures of image quality. In 2007 the federal government agencies began a collaborative effort to articulate "common sustainable set of technical guidelines, methods, and practices for digitized and born digital historical, archival and cultural content." This effort led to the creation of FADGI (Federal Agencies Digital Guidelines Initiative) standards—a four-star ranking system for image quality.
The new regulations require that organizations be able to produce images consistent with FADGI 3-star image quality guidelines, and be able to document and audit that process. The ability of scanners — especially older ones — to produce such images is not a given. Understanding and meeting these requirements is a complex matter, and QAI is one of only a few organizations in the country that understand the implications of the new requirements for organizations conducting large scale digitization of documents.
QAI's Digital Innovation Center features the greatest number of advanced digital technologies in one location that supports a FADGI-compliant digitization environment. Together with its records modernization experts, the center has expanded QAI's capabilities to help federal agencies meet FADGI-based compliance guidelines for permanent records