Document Capture Management

Kodak Alaris is a leading provider of information capture solutions that simplify business processes. We help the world make sense of information with smart, connected solutions powered by decades of image science expertise. The ever-increasing flood of data and how you manage it is one of the biggest opportunities facing businesses in the 21st century. From our award-winning range of scanners and software to the best global customer service and support, we're here to help your agency transform dat into a powerful competitive advantage. To learn more about our government solutions, visit www.alarisworld.com/go/gov.
QAI, a Konica Minolta company, is a proud supporter of Kodak Alaris Worldwide Business and its state-of-the-art facilities for digitization transformation and information management.
Kodak Alaris Worldwide Business with kathy Ireland Interview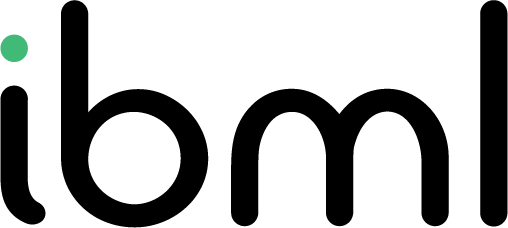 ibml is the world leader in high-volume intelligent capture automation. Using industry-leading intelligence and accelerated speed, ibml helps organizations extract actionable data, capture insights, and expedite critical decision-making. The world's largest enterprises in Banking; financial services; federal, state and local government; mortgage and lending; insurance; business process outsourcers; healthcare payers and providers; telecoms and utilities; and education rely on ibml to help overcome their core information management challenges. ibml's comprehensive suite of hardware, software and services can be found in over 80 percent of the world's top mailrooms.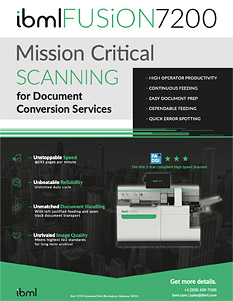 Image Science Associates, LLC (ISA) is the foremost authority in providing digital imaging services and software applications that solve imaging challenges related to quality control, workflows and compliance standards. Relying on a best-practices approach for the use of protocols and tools to evaluate digital image quality, ISA's experienced imaging scientists and engineers have successfully served the digital image archiving community for the preservation of cultural heritage, medical and scientific imaging materials since 2005. As an industry leader, ISA is dedicated to ISO-based digital imaging performance standards and is a voting member of ISO TC42/WG18 and ISO/TC 42/JWG 26, committees for measuring digital capture performance metrics. Its products and services reflect unique measurement and remediation methodologies of digital image quality—best exemplified by its Golden Thread™ analysis software that is widely recognized in the digital archiving marketplace as the premier solution for ensuring that required quality specifications and standards are met. www.imagescienceassociates.com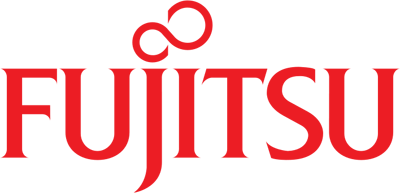 Fujitsu is the leading Japanese information and communication technology (ICT) company offering a full range of technology products, solutions and services. Approximately 126,000 Fujitsu people support customers in more than 100 countries. We use our experience and the power of ICT to shape the future of society with our customers. Fujitsu Limited (TSE:6702) reported consolidated revenues of 3.6 trillion yen (US$34 billion) for the fiscal year ended March 31, 2021. For more information, please see www.fujitsu.com.
Kofax®, a leading supplier of intelligent automation software for digital workflow transformation, provides solutions to enable organizations to digitally transform content-intensive workflows. Kofax supports customers in realizing faster time-to-value and increased competitiveness, growth and profitability by combining Kofax's cognitive capture, robotic process automation, process orchestration, analytics and mobile capabilities while helping increase business resiliency and mitigating compliance risk. Kofax is headquartered in Irvine, CA and has more than 1,900 employees on a global basis. For more information, visit www.kofax.com.