Find out more about our exciting offers for select FADGI capable scanners. For immediate pricing information, simply complete the simple form. We'll have one of our experts contact you personally.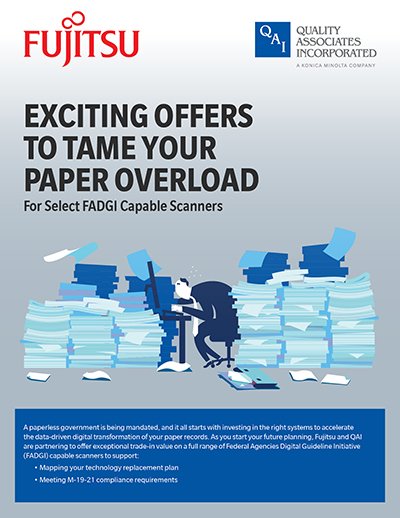 Download PDF
Federal Government Compliant: FADGI Capable*, TAA and EPEAT Silver *
The Fujitsu fi-7300NX, the fi-7900, the fi-7700 and the fi-7600 scanners are capable of fulfilling the "FADGI 3-star" standards when calibrated accordingly. All previous testing for endorsement had been completed at the scanner's rated speed, in addition to extensive image analysis reports to ensure our scanners are capable of outputting the FADGI standards.