It's Time to Catch up on M-19-21 Electronic Records Readiness
You can feel it coming. Even though COVID is still with us, summer is winding down, which means that all of those projects that you put off to the side are now looming large, including preparing for the governance, electronic records readiness, records management, and standardization deadlines in M-19-21.
Here are some of the best presentations I've seen about Electronic Records Readiness:
Transforming to Meet M-19-21 Requirements. They've all been gathered together on THIS PAGE.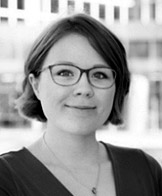 Rebeccah Baker
Records and Information Management Specialist
National Institutes of Health (NIH)
Rebeccah discusses some of the traditional solutions NIH explored:
Agency-wide Network of Records Liaisons and Records Custodians
Become Part of Information Governance Process
Creation of and Participation in Working Groups
Promote Professional Development by Encouraging Staff to Obtain the Knowledge, Skills, and Abilities to Manage Electronic Records
Hiring Staff with ERM Experience
And the technologies they are exploring on their journey to modernize:
Digitization – Scanning, OCR
Electronic document and records management systems (EDRMS)
Intelligent Information Management (#IIM)
File Analysis Software
Built-in Retention Policies
Auto-classification and #Metadata Tagging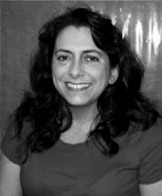 Michelle Bradley
Supervisor, National Records Management Training Program and Training
Implementation National Archives and Records Administration (NARA)
In this presentation, Eddie Kline and Michelle Bradley from NARA review training initiatives in support of the #M1921 #records management objectives:
In January, NARA launched the Agency Records Officer Credential (AROC), replacing the Certificate of Federal Records Management. AROC is only for Agency Records Officers, with renewal every 3 years, and offers three levels of courses.
ReMIS (Records Management Instruction Support) provides assistance with instructional support and records management training. Since October, there have been 59 requests for assistance, the most frequent being customized versions of the asynchronous RM Fundamentals course.
NARA is also working on creating communities of practice for RM training. This first is on #Facebook (https://lnkd.in/dggiRiP), with Phase 2 on #LinkedIn and Phase 3 on #Instagram. Microlearning resources (Short, concise units that focus on one specific topic) are being planned, with the first three offerings to be on: 1) personal mail accounts, 2) email retention, and 3) social media.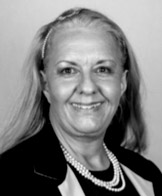 Cynthia Hilsinger
Chief Knowledge Officer
Office of the U.S. Army Surgeon General & Medical Command
In "Where Did COVID Put Digital Records," Cynthia discusses her agency's situation prior to COVID:
ARIMS (Army Records Information Management System) defined records management system for the Army.
Shared Drives served as containers for permanent records
SharePoint served as a container for temporary records
Personal C-drives and assigned OneDrive for users
Analog files in office cabinets
She then walked through the explosion of new content types to be included in their knowledge management strategy and the resultant "Infobesity"
Virtual Private Network (VPN) overload
Social Platforms –MilSuite, Intelink, APAN, Facebook
Collaboration tools Zoom, Facebook, Teams, Connect, Skype, WebX
Rising Digital exhaust from files in Teams, Chat, Zoom, Wiki, MS Office, email
…And finally, she discussed their drive toward what she calls "Records management for everyone."
Make your files smarter
Tag your documents so you can find them
Develop discipline and use a process to quell the chaos
Networks expand, bandwidth increases, this may be lasting
Tagging document is not new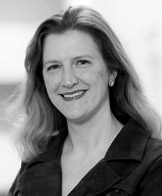 Lisa Haralampus
Director of Records Management Policy and Outreach
National Archives and Records Administration (NARA)
Lisa discusses response rates for key NARA metrics initiatives:
SAORM reports = 83%
Email and ERM reports = 91%
RecordsManagement Self-Assessment reports = 92%
She also reviewed two key goals of the Federal Electronic Records Modernization Initiative (FERMI):
To help agencies obtain electronic records management (ERM) solutions and services fitting their needs through an improved procurement process; and
To proactively address changing trends in ERM by setting policy for new solutions and services.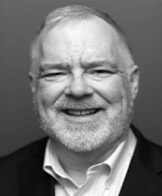 Dave Simmons
Knowledge Management Specialist & Senior Records Officer
Office of Accountability and Transparency
Office of Administrative Services U.S. General Services Administration (GSA)
GSA's Dave Simmmons offers this advice for M-19-21 compliance:
Update Record Schedules over 10 years old — Prioritize Permanent records
Define an Allowable & Sustainable Formats Policy
Inventory Your Applications — Born-digital Records
Create a Storage/Transfer Place — Permanent & Temporary Records
Leverage a Scanning Contract with GPO
And lastly, check out the insights from Sonny Hashmi from Box, Pat Brim from Gimmal, Beth Williams from Kodak Alaris and April Chen from Iron Mountain on "Notes from the Front Lines," and Scott Swidersky on "Stories of What Works in #DigitalTransformation."
All of the presentations are HERE – check them out today.
#NARACompliance #M-19-21