A "BRIDG" to Understanding Capstone
Here's a quick sample of some of the subject lines this morning in my email box:
Open Record Laws are a sign of what's to come. Is your organization prepared?
Reader, this week only all magazines are just $5
[Live Webinar Tomorrow] From ETL to ELT: A New Architectural Order
#WorldBartendingDay: il Single Malt come base per festeggiarlo
CSFS sets a new standard of scalability and proofs viable solutions for the largest banks with Oracle Exadata
Resy presents: The Women of Food
Yikes. And this is after my spam filter has had its way.
So amidst the flotsam and jetsam of email that flows into any email box, how do you determine what needs to be saved, why you are making that decision, for how long, and in what form?
At last week's BRIDG (Bimonthly Records and Information Discussion Group) meeting at NARA, there was a good deal of conversation centered around the "Capstone" approach to managing email and the potential extension of Capstone principles to other information types — like social media. The conversation at the BRIDG meeting indicated to me that progress against Capstone frameworks is in much earlier state of evolution in many agencies than I realized, so I thought a brief recap might be in order.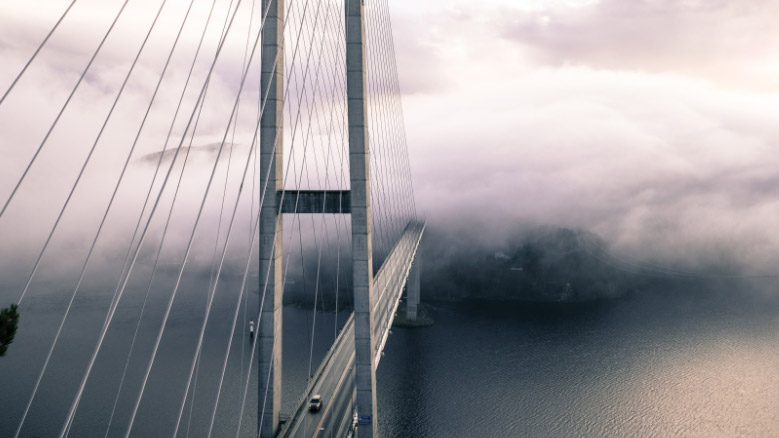 Photo by Nikolai Ulltang from Pexels
The Capstone approach was initially proposed in 2013 and outlined in an April 2015 NARA white paper — The Capstone Approach and Capstone GRS. This is the problem that Capstone was designed to solve:
Not all records possess permanent archival value. NARA estimates that less than five percent (5%) of records across the Federal Government require permanent retention and should be transferred to the legal custody of the National Archives. NARA determines that most federal records have temporary value and authorizes agencies to destroy them when they are no longer needed for agency business needs, or when legal or public accountability interests have generally expired. A temporary determination by NARA, however, still requires agencies to maintain those temporary records for an amount of time that allows the agency to fulfill their obligations. All Federal records have value and must be kept for some period of time; however, few records have permanent value. [The Capstone Approach and Capstone GRS]
But when it comes to something like email, which seems to expand and morph like an amoeba in any organization of significant scale, how do you create constraints to make the problem manageable and to help identify what is important and what is not? (Isn't Email Management ALREADY Supposed to be Under Control?) In many agencies, the approach has been to adopt "print and save" records management for email archiving:
Using a traditional records management method, and often due to the lack of effective and affordable electronic records management systems, many agencies adopted a "print-and-file" policy. This policy typically instructs users that electronic records – including email – are to be printed into hard-copy (paper) for official filing. This paper version becomes the official recordkeeping version. This process requires manual intervention by the user, who has to determine whether each email is a federal record, and then determine the appropriate disposition authority and filing location for each email record. [The Capstone Approach and Capstone GRS]
Putting aside for a moment whether this kind of a "print-and-save" approach is tenable at massive scale (it's not), a "print and save" strategy is clearly bumping up against a rock and a hard place when it comes to looming M-19-21 requirements:
1.2 — By 2022, Federal agencies will manage all permanent records in an electronic format and with appropriate metadata.
1.3 — By 2022, Federal agencies will manage all temporary records in an electronic format or store them in commercial records storage facilities.
So how do agencies move forward? One way proposed by NARA is to focus attention on particular people based on their level and role, and to assume that by definition what these people create is worth saving. The core of the Capstone approach is this assumption — "The Capstone Approach offers agencies the option of using a more simplified and automated approach to managing email that allows for the categorization and scheduling of email based on the work and/or position of the email account owner."
It is this last phrase that is critical, because it provides a framework for narrowing the scope and complexity of the email records management and records disposition problem. Capstone account emails are then captured as permanent, while any remaining email accounts in the organization can be captured as temporary or disposed by the organization's disposition authorities.
The perceived benefits of the Capstone approach are:
Increasing the amount of email of permanent archive value transferred to NARA,
Reducing the burden on individual end-users within agencies,
Reducing reliance on print-and-file practices, and
Allowing for systematic destruction of temporary email based on an approved NARA disposition authority, reducing the amount of email that has no further value being stored by agencies.
Comments at the BRIDG meeting indicated to me that Capstone progress has been slower than I anticipated. In January 2018, NARA did a Capstone Assessment Report of 13 different federal based upon their choice to use the Capstone approach for email management and their Federal Email Management Report scores.
Department of Transportation, Federal Railroad Administration
Federal Energy Regulatory Commission
Health and Human Services, Agency for Healthcare, Research and Quality
Health and Human Services, Health Resources and Services Administration
Health and Human Services, Indian Health Service
Joint Chiefs of Staff, Special Operations Command
National Archives and Records Administration
National Credit Union Administration
National Geospatial-Intelligence Agency
National Indian Gaming Commission
Privacy and Civil Liberties Oversight Board
Securities and Exchange Commission
Social Security Administration
One key takeaway from the report is that Capstone does not mitigate the need for agencies to commit to (and fund!) a modern records management system, rather Capstone amplifies this need. Per NARA, "Federal agencies must have electronic systems in place that can produce, manage, and preserve email records in an acceptable electronic format until disposition can be executed. Additionally, these systems must support the implementation of agency policies and provide access to email records throughout their lifecycle."
A second key takeaway is that greater senior agency leadership (SAORM) is needed. Support and planning and agitation and expertise from records management staff is a necessary but not sufficient condition for Capstone success. Specifically, SAORMs must:
Ensure that Capstone officials fully understand their responsibilities, including requirements associated with the use of personal email accounts to conduct agency business;
Ensure that records management needs and requirements are built into system requirements;
Increase the involvement of records management staff with IT staff;
Facilitate collaborative communication between HR and RM to determine an appropriate and efficient workflow for identifying Capstone officials; and
Ensure the proper identification of Capstone individuals.
All of these are issues that will be explored at the March 25 FCW seminar (free!) on Electronic Records Readiness: A Practical Path to M-19-21 Compliance. I'll be speaking at the conference; I hope to see you there!
#NARACompliance #M-19-21